Your support provides teachers, administrators, parents and communities with tools, information and resources to provide the best educational opportunities for our children.  You have an opportunity to spark innovation and help students in Duval County achieve excellent outcomes.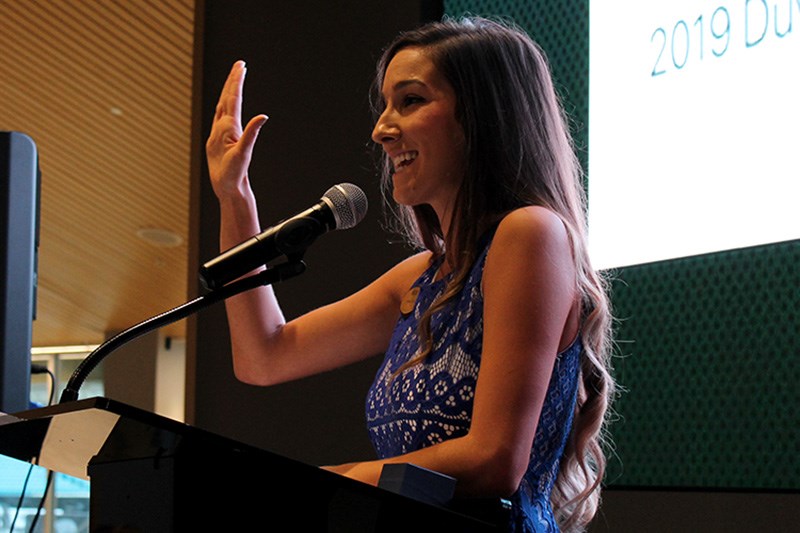 Not only did JPEF help me improve my instruction, they also gave me the tools to advocate for my students and education outside of the classroom."
— Stephanie Bellino, 2018 Florida Blue Duval County Teacher of the Year 
Our momentum is great, but we cannot stop until every child in Duval County graduates prepared for success in college or career and in life. Join us in making this a reality for our children.
Help us improve education for every child in Duval County Public Schools.
donate now
From EDTalks to the EDDY Awards, sponsorships give you an opportunity to show your support for teachers and administrators as well as provides for them to them to attend the event.
Learn More
The Duval County School Board has initiated the process of renaming six public schools that honor Confederates. You can give now to help offset the costs.
Donate Now
Other Ways to Give
Mail a Donation – You can send a check to us at Jacksonville Public Education Fund, 40 East Adams Street, Suite 110, Jacksonville, FL 32202
Make a Gift of Securities – If you would like to make a gift of stocks, bonds, mutual funds, or similar assets, please contact Jen Silva, Director of Development, at jennifer@jaxpef.org.
Match Your Gift – If your employer matches your giving, please check the appropriate box and list your employer's name on the form here.
Remember Us in Your Estate Planning – You can list the Jacksonville Public Education Fund as a beneficiary in your will to have a lasting legacy of impacting education. To learn about more options for planned giving, please contact Jen Silva, Director of Development, at jennifer@jaxpef.org.
Celebrate With Us – If you are getting married or hosting a special event, encourage your guests to make gifts to us in your name. Then you help kids get the gift of a quality education!
Purchase With a Purpose – When you are shopping on Amazon, go to smile.amazon.com and designate the Jacksonville Public Education Fund as your charity of choice. You can also make donations to us through online giving programs like Network for Good or Just Give on social media platforms.